Specializing in Haddock, Cusk, Pollack, and Cod
Fishing from Rockport, MA. Charter fishing offshore at Stellwagen Middlebank, Tillie's Ledge and Jefferies Ledge.
Cod Fish Caught aboard the New Horizon out of Rockport, MA.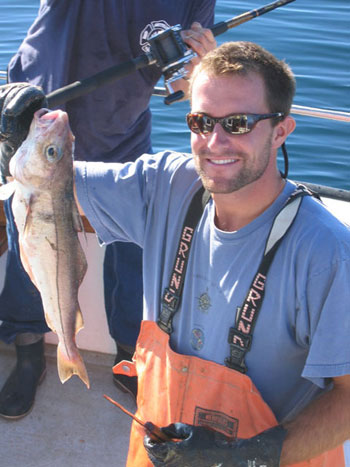 Haddock caught by your Captain: Bob Beloff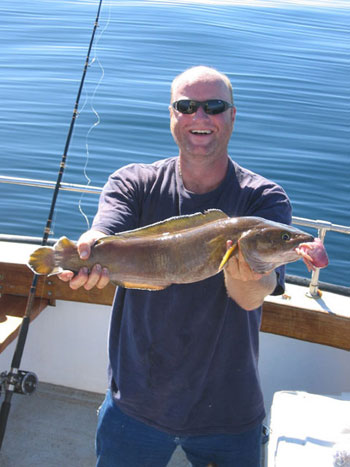 Cusk Caught just offshore Rockport, MA
Rockport MA fishing at it's best. Consider a full day of sportfishing aboard the New Horizon for Haddock, Pollack, Cusk or Cod.
---
Captain Bob E. Beloff
P.O. Box 390
Rockport, MA 01966
978-852-1731
Email: captainbob@islanderprivatecharters.com
[Home] [The Fish We Catch] [Captain Bob Beloff] [Charter Prices] [What to Bring]
[Request a Charter Date] [Fishing Photos Rockport] [How to Find Us]